8PM MONDAY 3RD SEPTEMBER PLEASANCE THEATRE, LONDON N7 9EF
Brand new premiere featuring a selection of Latvian and British dancers, actors & musicians.
Kirill Burlov (Rambert Dance) brings his contemporary dance expertise and lifelong classical ballet training to stage in this specially sequenced performance with its origins from ancient Baltic ritualistic dance. Burlov succeeds in moving his audience beyond the aesthetics of movement to unveiling their symbolic values. The invisible effect is the mute conversation with the audience about female gender now and then.
BOOK TICKETS HERE

​
THE SEASONS - PĒTERIS VASKS PERFORMED BY REINIS ZARIŅŠ & KIRILL BURLOV 7PM SUNDAY 23RD SEPTEMBER, 2018
BRUNEL SHAFT SE16 4LF 8PM MONDAY 24TH SEPTEMBER, 2018
BRUNEL SHAFT SE16 4LF
Audiences are in for a rare treat as 'The Seasons' visits London after its premiere at the Latvian National Opera. The 50ft descent into the historic two-century-old grand entrance to the Thames tunnel is the underground setting for this performance. The evening promises to be an immersive experience with extraordinary acoustics for this live music concert. Peteris Vasks' 'The Seasons' recited by multi-award winning pianist Reinis Zariņš & Choreographed by Kirill Burlov (Ballet Soloist, formerly of Latvian National Opera, Northern Ballet, Rambert, Michael Clark). The Seasons portray a dancer's life from youth to maturity set against stunning sceneries of nature. This limited capacity venue provides an intimate setting for this truly captivating performance.
23rd of September please
BOOK TICKETS HERE
24th of September please
BOOK TICKETS HERE
Powered by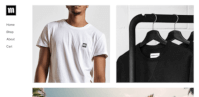 Create your own unique website with customizable templates.